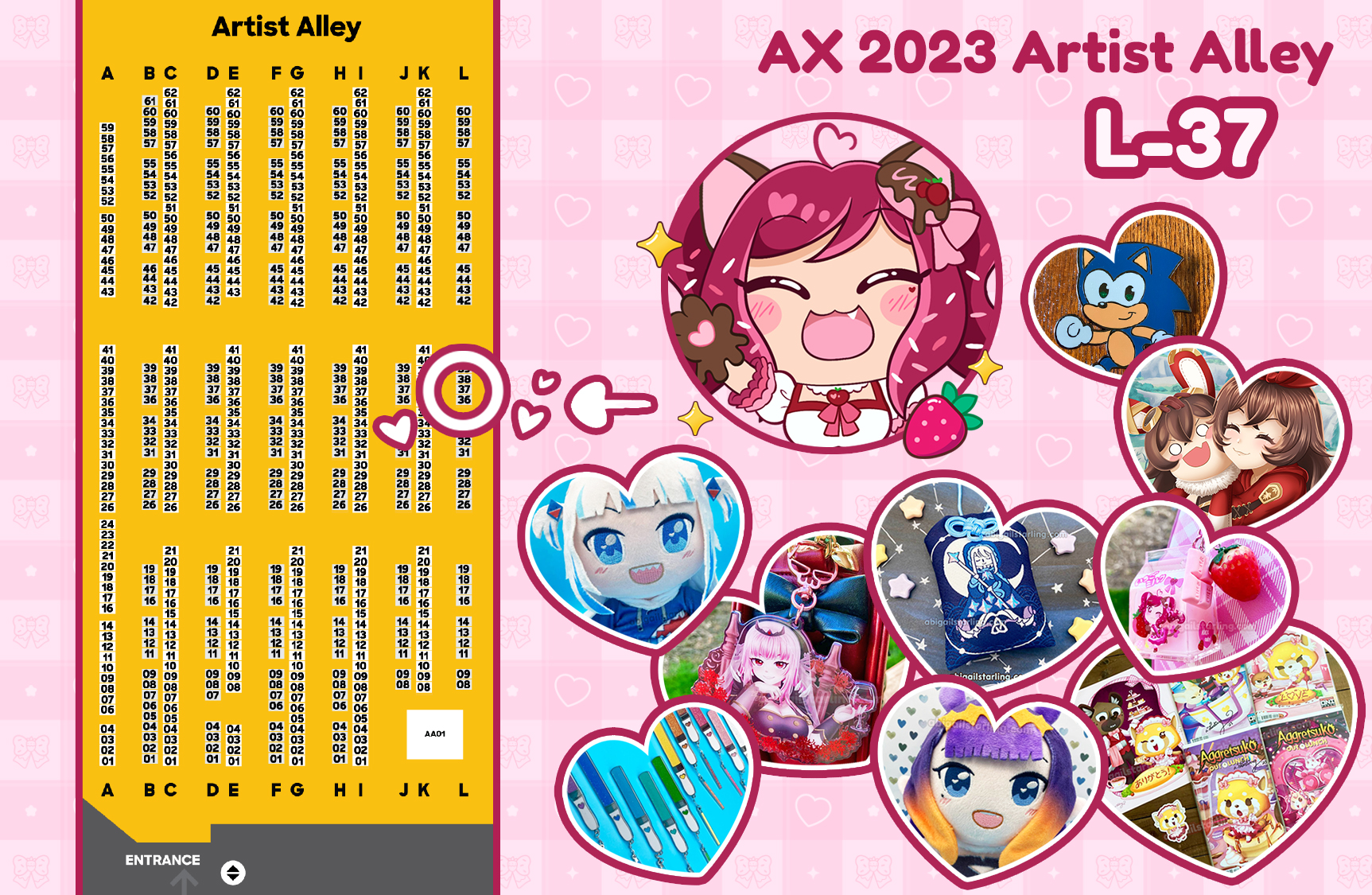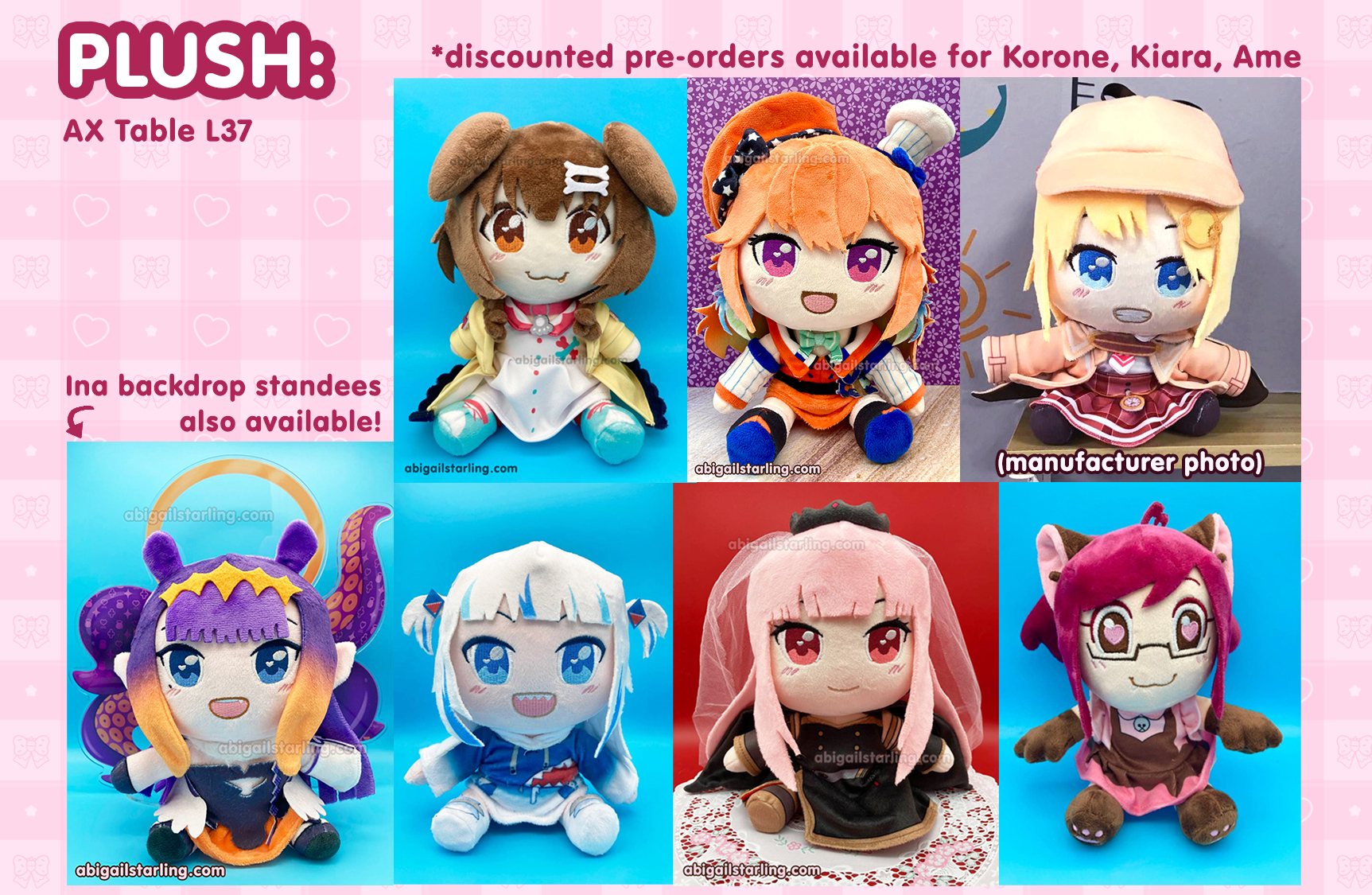 Plush
---
Available:
Gawr Gura
Calliope Mori
Ninomae Ina'nis (Ina backdrop acrylic stand also available!)
Berry Mont Blanc
Available for discounted pre-order: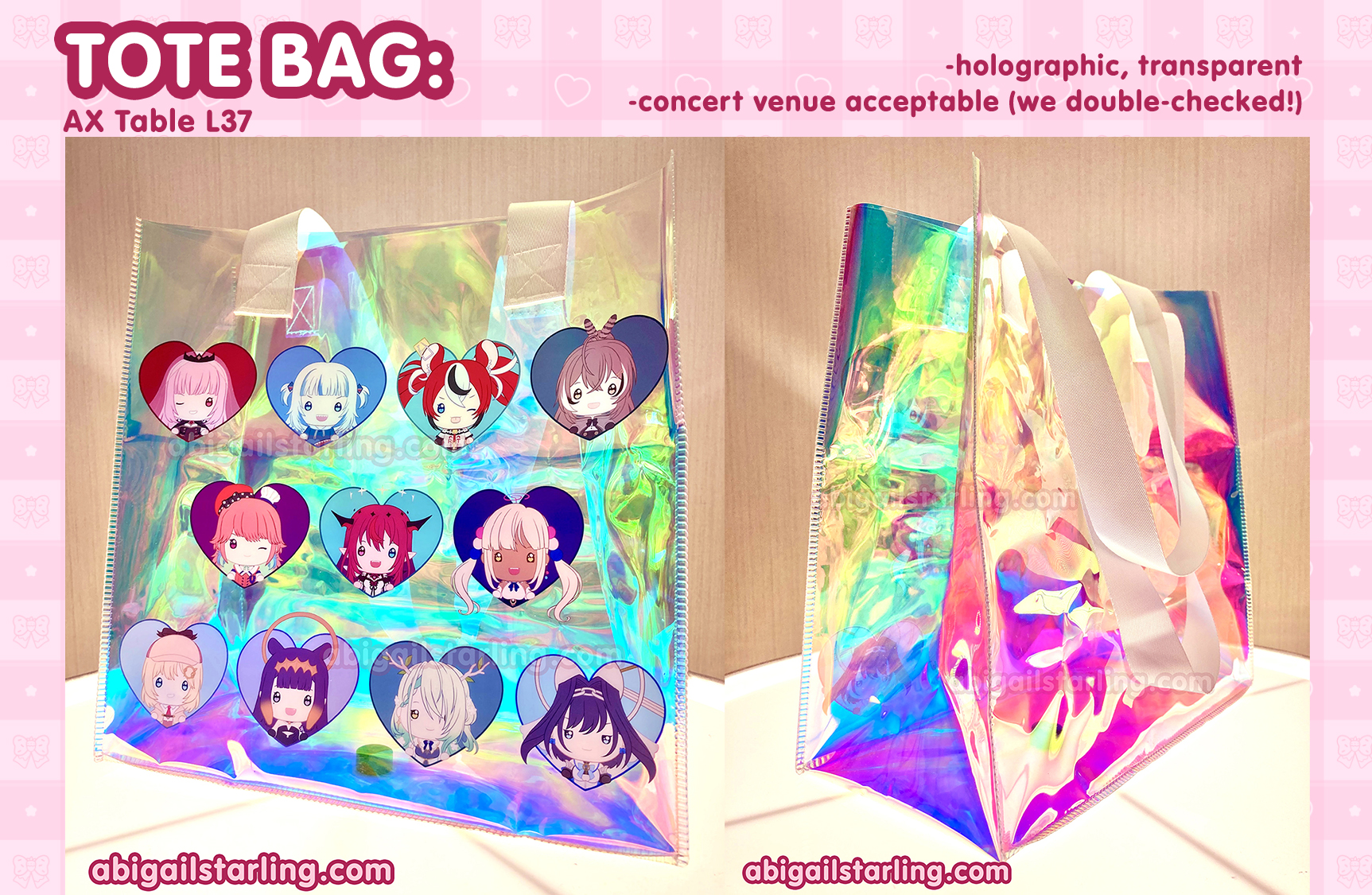 Tote Bag
---
Holographic
Translucent
Concert venue approved (we double-checked!)
Includes Sana, because Sana is eternal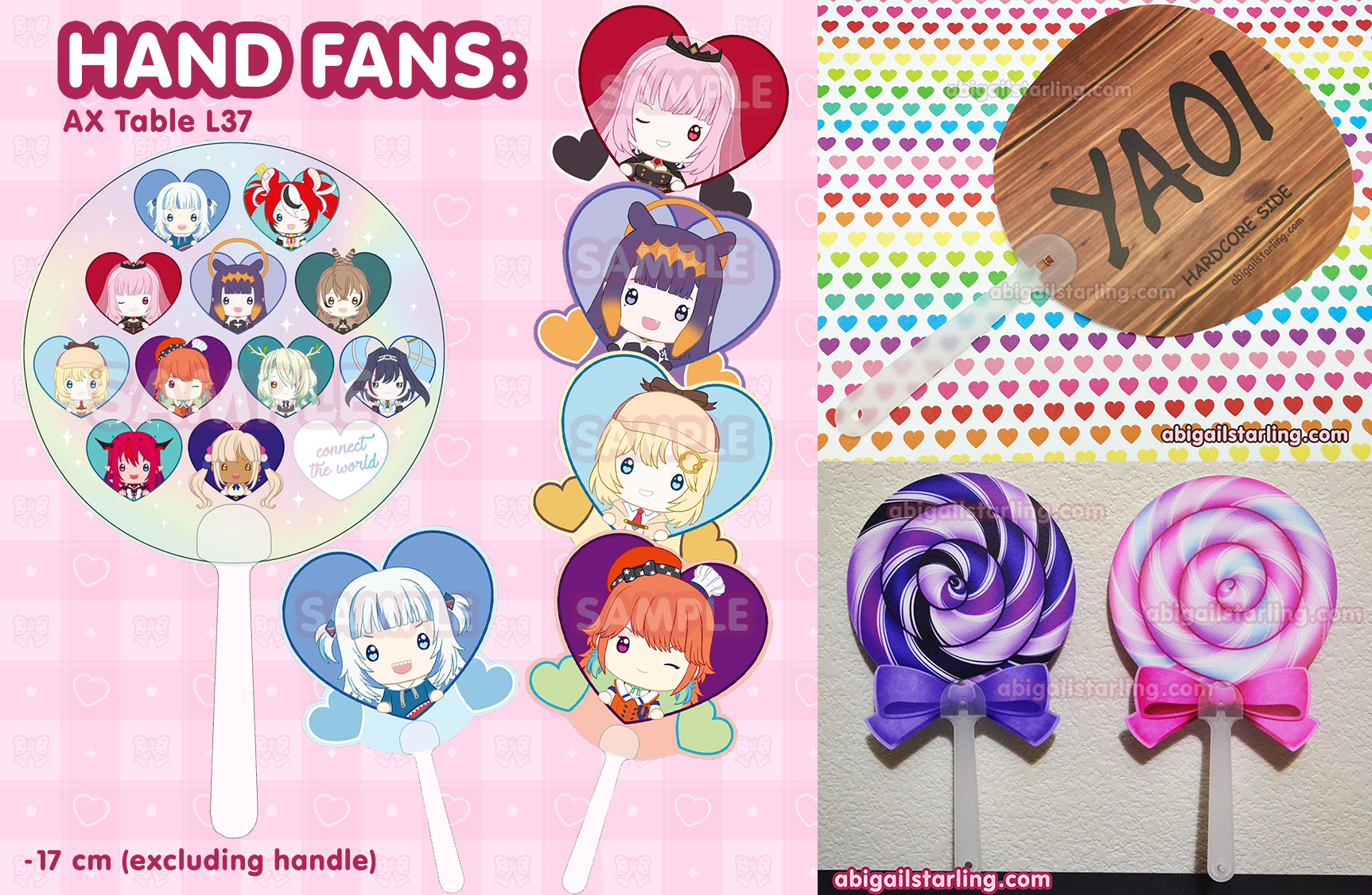 Hand Fans
---
Helping you get through the LA summer heat.
Hololive EN "Connect the World" collage fan
Fans of each of the Hololive EN "Myth" girls
Lollipop fans in Pastel and Dark variants
Cursed Yaoi Paddle (plastic, but may cause psychic damage and groans from your friends)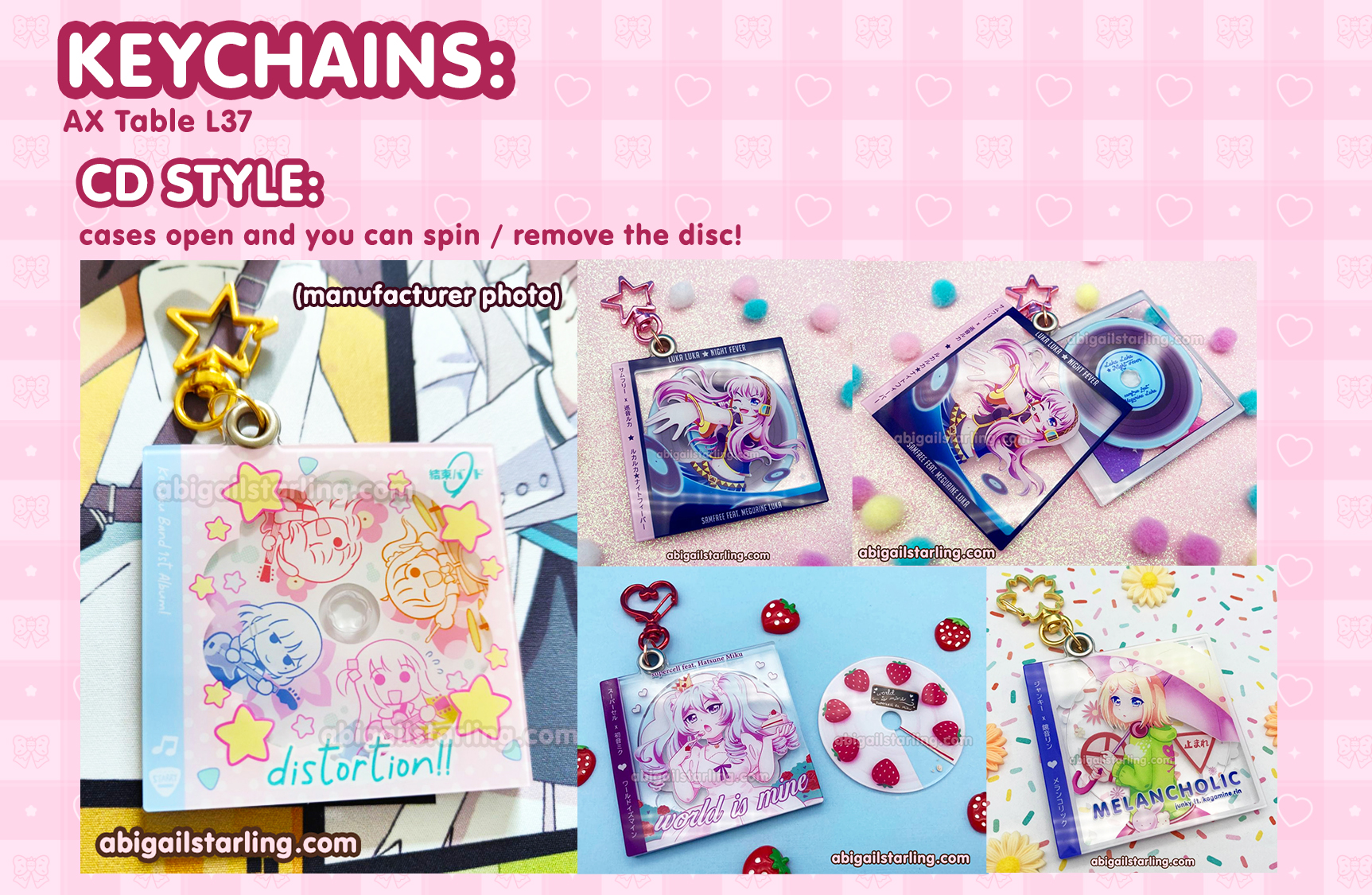 Keychains
---
CD Style
The cases open and you can spin/remove the disc!
Kessoku Band (Bocchi the Rock!)
Hatsune Miku - World is Mine
Kagamine Rin - Melancholic
Megurine Luka - Luka Luka Night Fever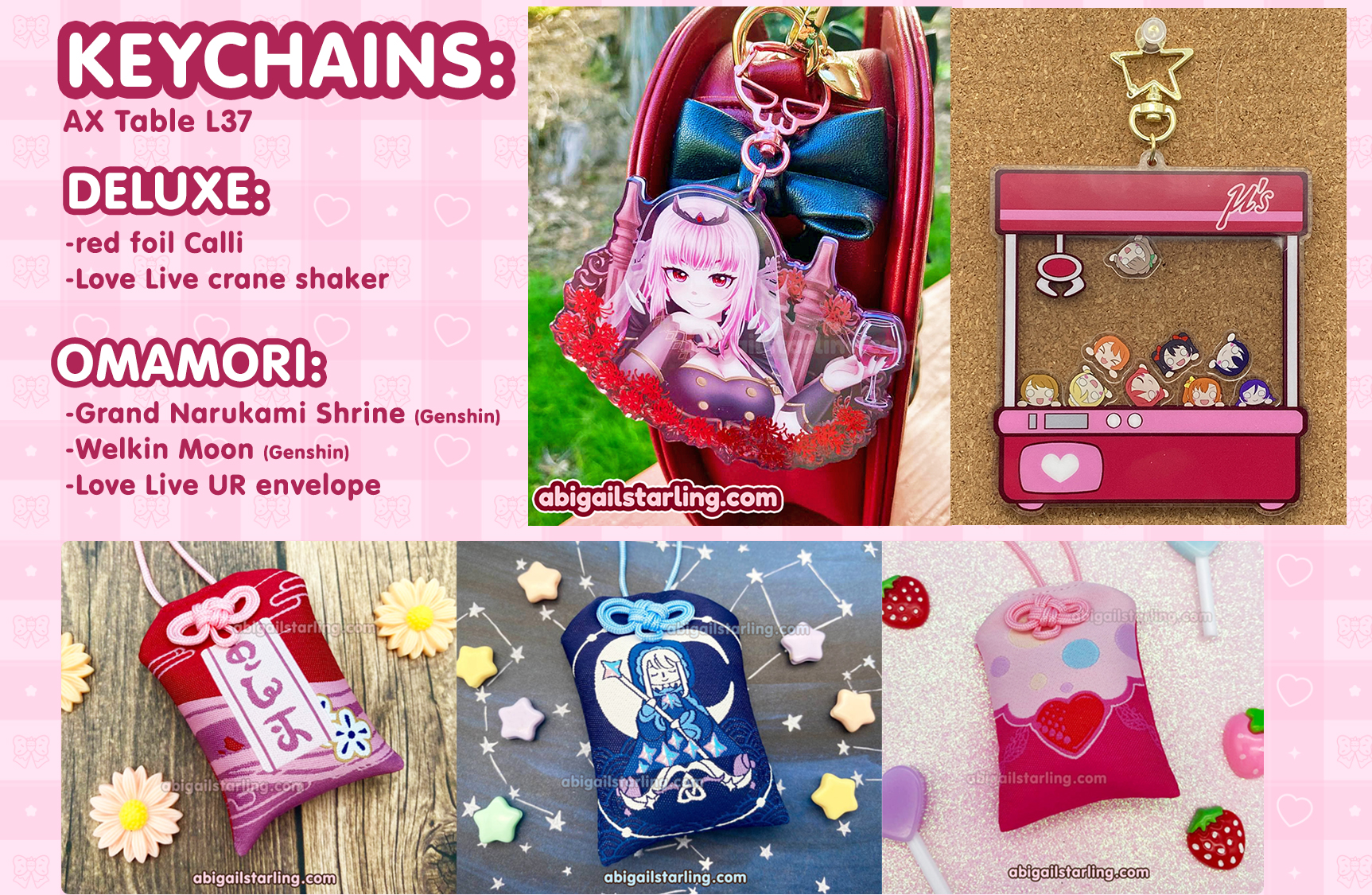 Deluxe
Red foil Calliope Mori
Love Live crane game shaker
Omamori
Genshin Impact: Grand Narukami Shrine
Genshin Impact: Welkin Moon
Love Live: UR Envelope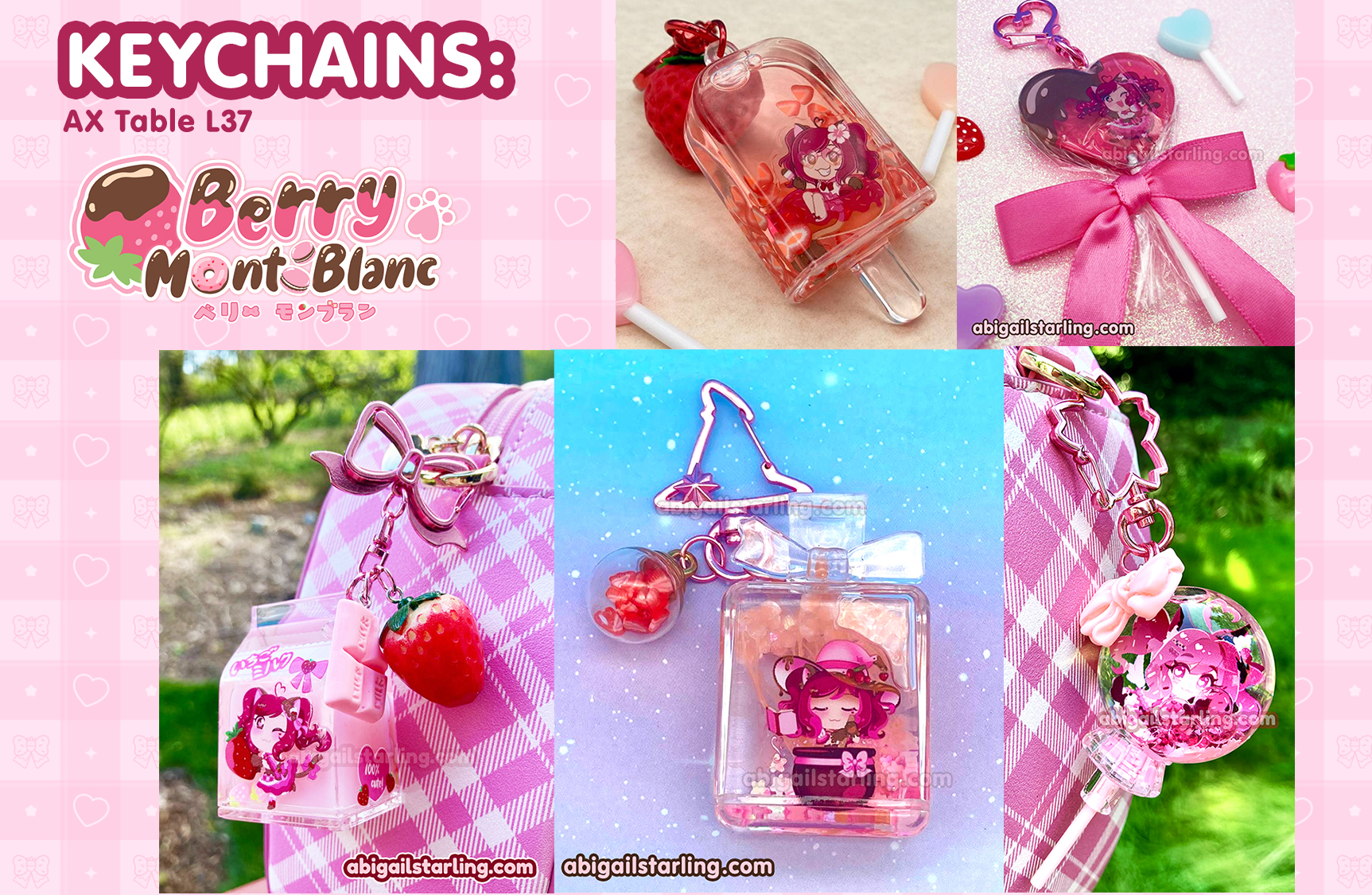 Berry Mont Blanc
Summer Vibes Berry Popsicle
Berry Lollipop
Strawberry Milk Berry
Sweet Magic Berry
Sakura Berry Lollipop
Note: Some keychains contain a small amount of non-toxic liquid. Avoid bringing them into extremely low temperatures (about 0°C). They are safe for bags/backpacks, but can break if dropped/collided with too harshly; please be gentle with them!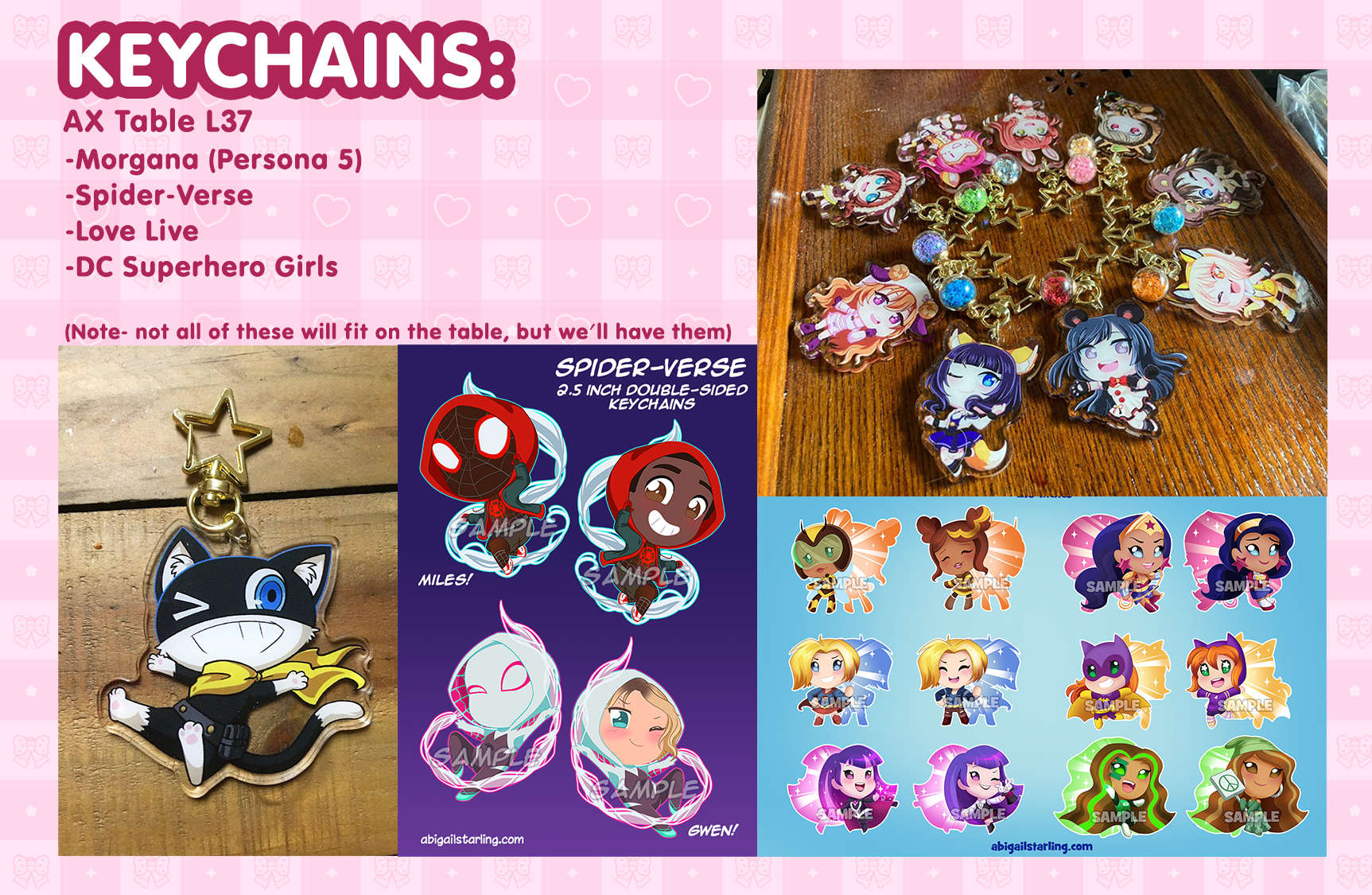 Others
Persona 5: Morgana
Spider-Verse: Miles and Gwen
Love Live
DC Superhero Girls
Not all of these will fit on our table, so if you don't see one at our booth, please ask!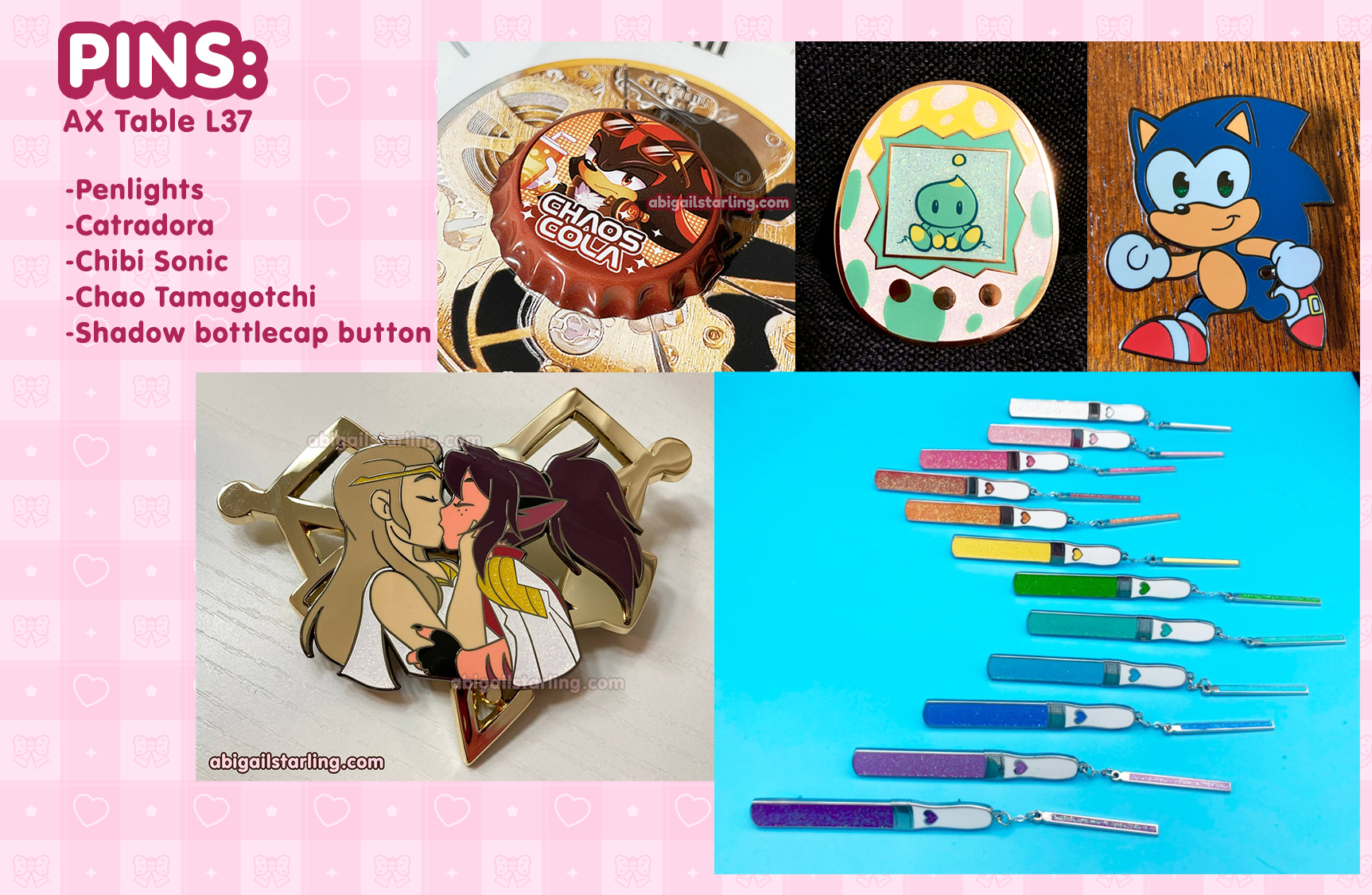 Pins
---
Penlights in the whole rainbow
Catradora
Chibi Sonic
Chao Tamagotchi
Shadow bottlecap button
Standees
---
Wood
Berry's Cafe
Berry's Strawberry Arch
Acrylic
Books
---
Sketchbook volume 2
Aggretsuko: Meet Her World hardcover
Aggretsuko: Out to Lunch comic miniseries set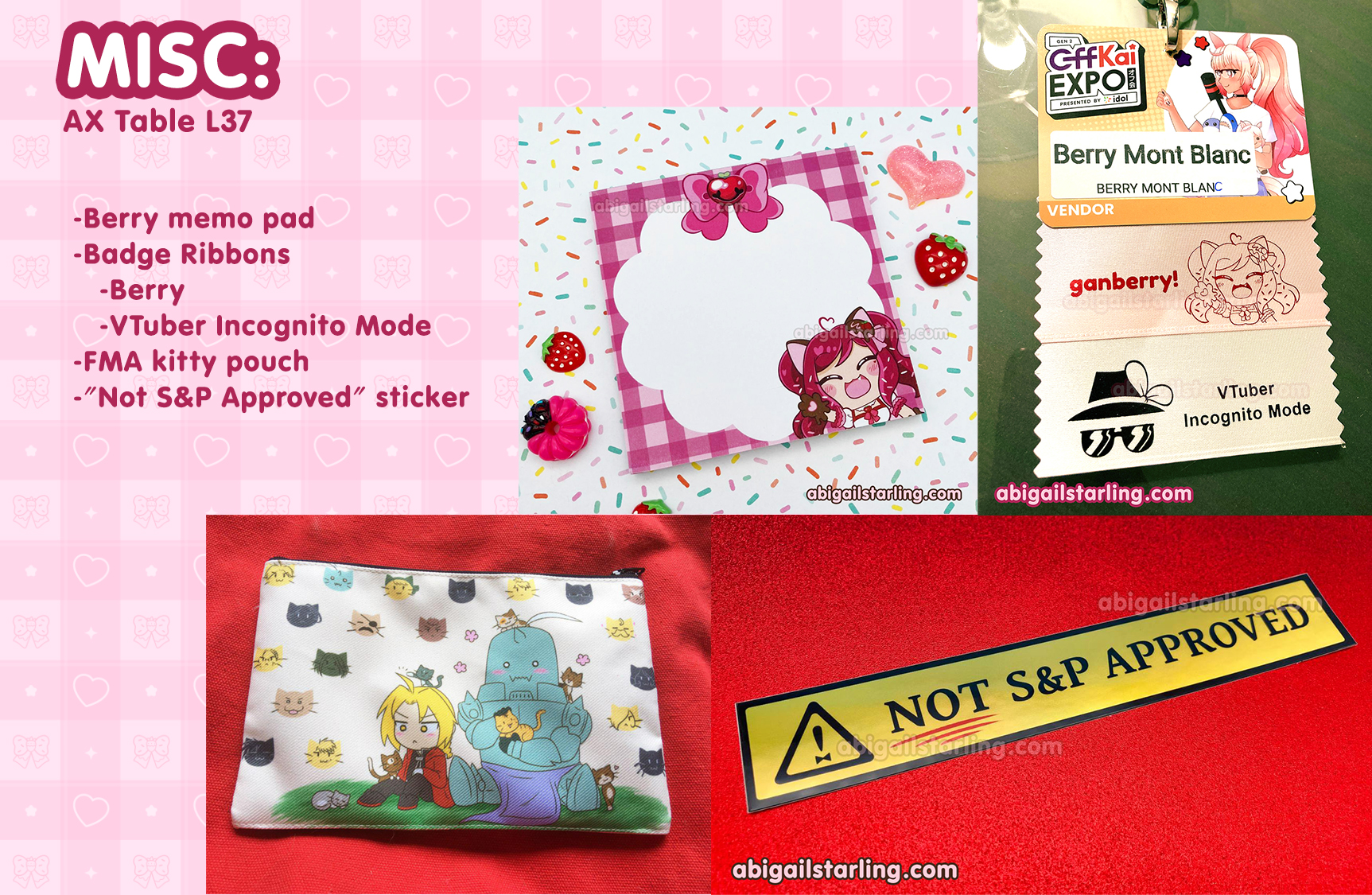 Misc
---
Berry memo pad
Badge ribbons

Berry Mont Blanc "Ganberry!"
VTuber Incognito Mode

FMA kitty pouch
Gravity Falls "Not S&P Approved" sticker